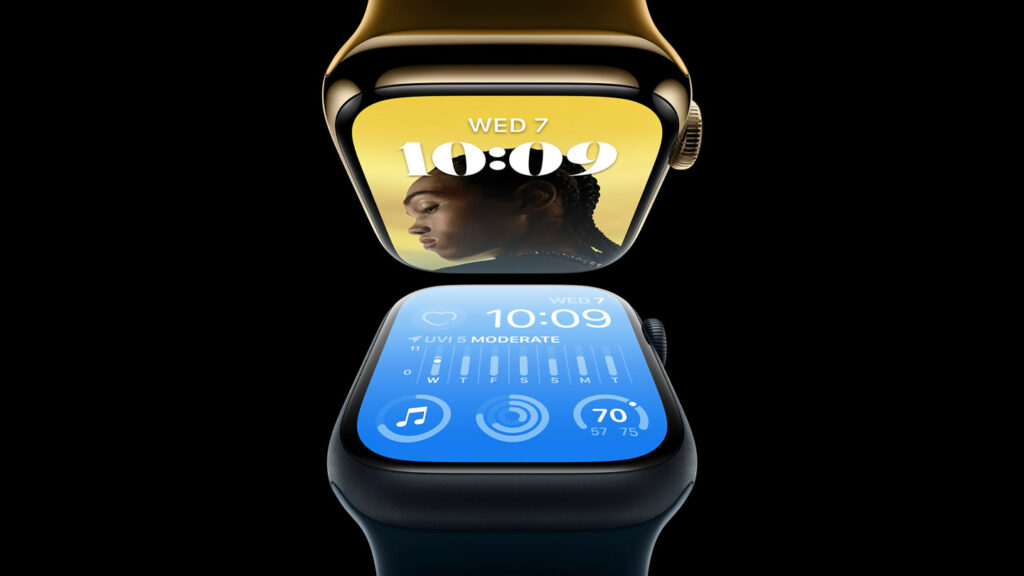 In this post you will learn how to check if your Apple Watch is charging and how to resolve any Apple Watch charging issues that you might be facing.
In addition to its fitness features, the Apple Watch also offers many everyday functions that add value to the device. This makes it the most reliable smartwatch companion you can find.
However, Apple Watches are not immune to flaws, even if they are the most advanced. It is relevant to note, however, that while we haven't heard of any specific problems with the Apple Watch 8, the device's battery is more like that of a phone than a mechanical watch: if you don't charge it every day, it quickly runs out of juice.
It's not just annoying, but disruptive when there is a charging problem.
In this article, we have outlined all of the key steps below to fix if the Apple Watch not charging.
Also read: Is Your Apple Watch Stuck On Charging Screen? Try Doing This
Find out if your Apple Watch is charging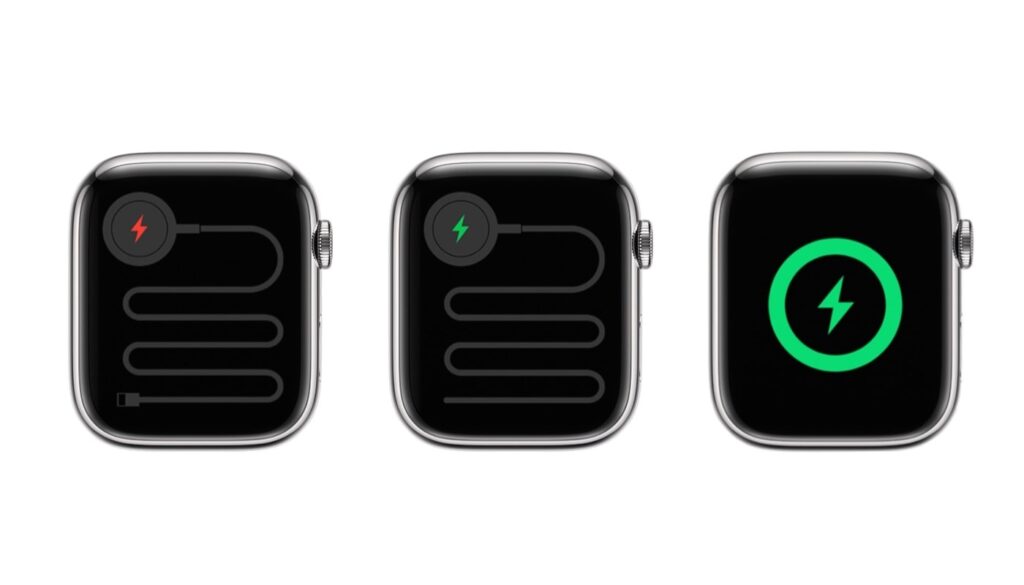 When you connect your Apple Watch to its charging cable and power, a lightning bolt appears on the screen.
To understand better, remember this:
Apple Watches with watchOS 9 running in Low Power Mode display yellow icons, time, and day.
When your watch needs to be charged, a red lightning bolt appears on the screen. (You may have to press the side button to see the watch face). Lightning bolts change from red to green or yellow when your watch is charging.
You will need to charge your watch for up to 30 minutes if your screen is blank or if a charging cable icon and a red lightning bolt appear on the screen.
How to Fix if Apple Watch Not Charging
These tips may help you if your Apple Watch won't charge, or if you receive a message stating that charging with this accessory isn't supported:
Tip # 1: You must use the Apple Magnetic Charging Cable or USB-C Magnetic Fast Charging Cable that came with your Apple Watch for charging.
Tip # 2: Ensure to connect the Apple Magnetic Charging Cable or USB-C Magnetic Fast Charging Cable to the USB Power Adapter, and then connect the power adapter to a power outlet.
Tip # 3: Use the charging cable that came with your Apple Watch if you are using a third-party charging stand.
Tip # 4: Make sure both sides of the charger are completely free of plastic wrap.
Tip # 6: Most importantly, clean the back of your Apple Watch and the magnetic charger.
The tips above didn't help? Continue with the following steps…
Apple Watch Not Charging After Being Dead
Once you are sure and done with the above-mentioned tips, follow the listed steps to troubleshoot the charging issues:
Step 1: Make sure the Apple Watch is positioned correctly on the charger. An Apple Watch's face should display a green or yellow lightning bolt when the charger's magnets align correctly.
Step 2: If the problem persists, try another Apple Watch Magnetic Charging Cable or USB-C Magnetic Fast Charging Cable, as well as a different USB Power Adapter. It might take a few minutes for the lightning bolt to appear after you charge your Apple Watch if it's out of power.
Step 3: If the Apple Watch still won't charge, try rebooting it. Hold the side button and Digital Crown for no less than 10 seconds or until the Apple logo appears.
Related: How To Check Apple Watch Battery Health
Finally,
If any of these troubleshooting steps fail to resolve the problem, you should contact a professional. An Apple Store appointment may help you get your watch working again or provide a replacement if your watch is covered under Apple Care or is still under warranty. As a last resort, you can try a local electronics repair shop.
Feel free to leave any other questions about your Apple Watch in the comments below.
Also read: Best Apple Watch Chargers For Travellers