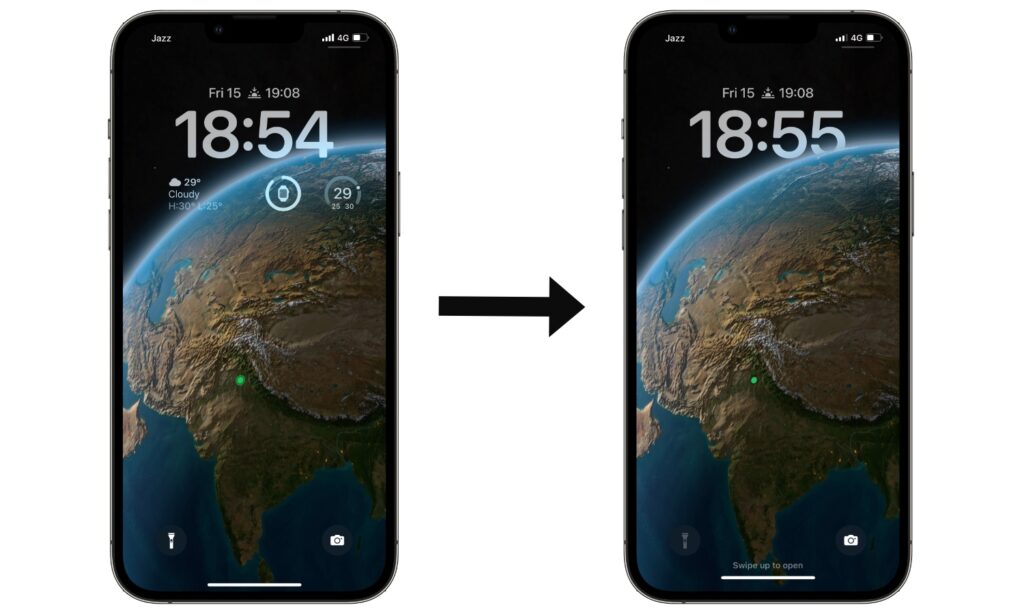 The new iOS 16 lock screen brings a cool multilayered photo effect for clock to iPhones, which dynamically displays photo subjects in front of the time. The resulting effect looks amazing and makes the subject of the photo pop.
If you have been running the iOS 16 beta on your device, then you might have noticed that sometimes the multilayered clock effect does not appear on your device.
This happens because iOS 16 only displays the multilayered effect on time when there are no widgets placed in the lock screen widget area located right below the clock. So if you have weather widget or activity rings widget underneath the clock, then multilayered effect won't show up.
So in order to get the cool multilayered clock effect on your iOS 16 powered device you effectively have to sacrifice some of your iPhone's lock screen widgets.
We hope Apple fixes this and allows users to have multilayered photo effect on clock with widgets at the bottom. Meanwhile you can try the following fix.
Get Multilayered Clock Effect On iPhone
Here's how you can remove the lock screen widgets to get multilayered clock effect.
Step 1. Lock your device and tap on the screen to access its lock screen.
Step 2. Tap and hold anywhere on the screen to enter lock screen edit mode and then tap on 'Customize' button from the bottom.
Step 3. Now tap on the widget area located right underneath the clock.
Step 4. Next one by one tap on '–' button located at the top of the widgets. This should remove them.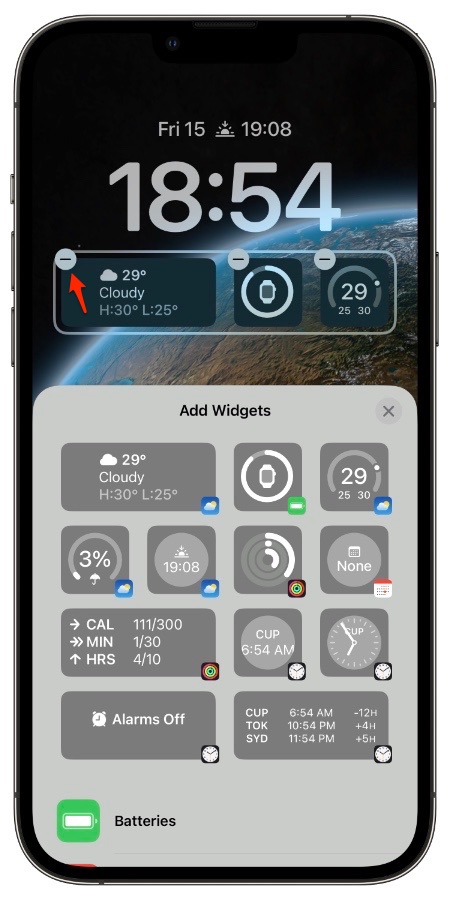 Step 5. Once the widgets have been removed move the wallpaper so that its main subject goes under or behind the clock, creating a multilayered photo effect.
There you have it folks, this is how you can get multilayered photo effect on your iPhone running iOS 16 or later. If you have any questions related to this guide, then let us know in comments below.
Frequently Asked Questions
Question: Can I get multilayered clock effect with any wallpaper?
Answer: Yes, you can get the multilayered wallpaper with any wallpaper in your photo gallery, however the wallpaper needs to have a defined subject that iOS can isolate and use to create a multilayer effect.
Question: Do I need to use photo taken with iPhone to have multilayered clock effect?
Answer: No, you can get the multilayered clock effect on lock screen wallpaper with any image provided it has a defined subject that can be isolated by iOS for this effect.
Question: Can I use widgets with multilayered effect?
Answer: iOS 16 beta does not allow users to have widgets in the widget area found underneath the lock screen clock. However you can have a widget in the widget area found above the clock.