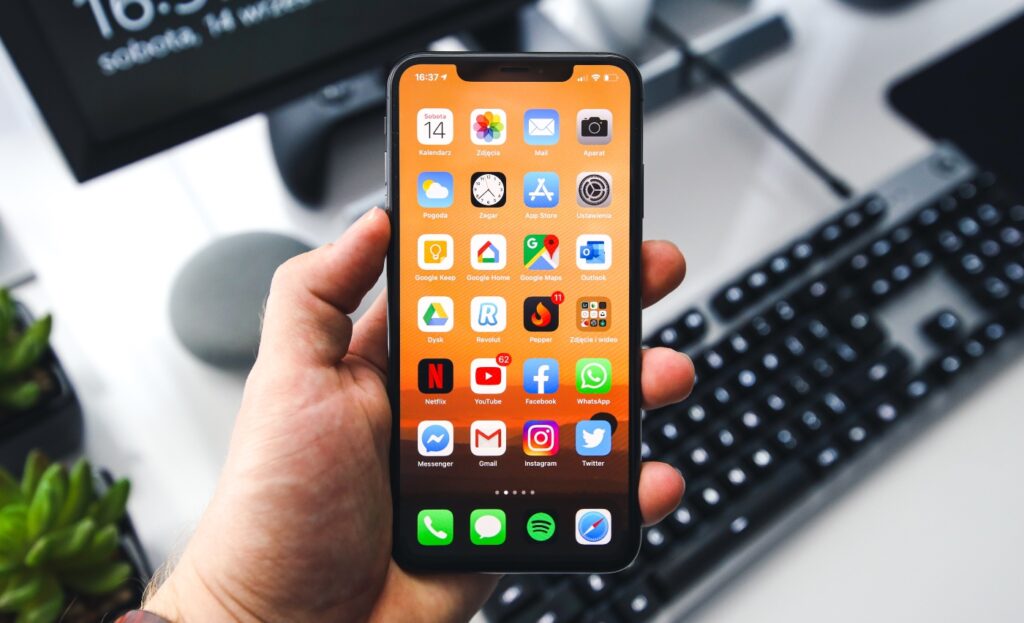 Have you just bought your first iPhone and want to explore new features that are available at your disposal? Then you are in the right place.
iPhones are packed with amazing features that even the most seasoned iPhone users have yet to discover. In this post we have featured some 8 useful things and features that you should know about your iPhone.
So without any further ado let's get started.
1. AirDrop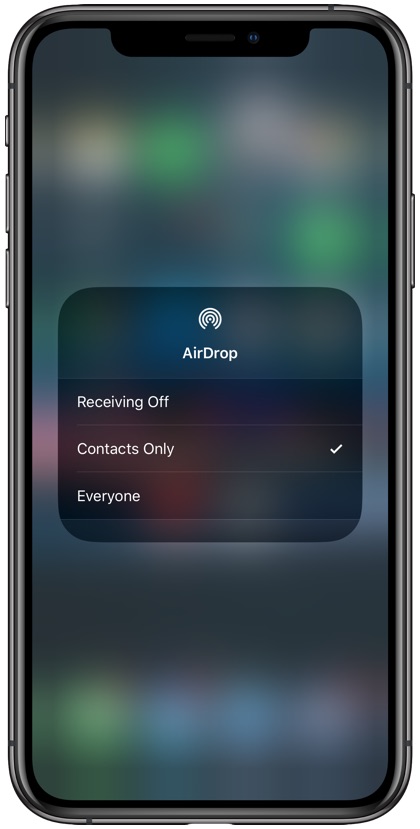 As the name suggests, you can use AirDrop to send photos and other files to a friend's iPhone. It's a unique feature that's also extremely useful when compared to alternatives.
You only need to tap on the Share button to see your friends' devices, and once they accept the request, the transfer is completed in no time at all!
This feature is a true game changer, as it has helped countless people transform how they share their photos, videos, and other files by making it truly quick and painless.
2. Wi-Fi Password Sharing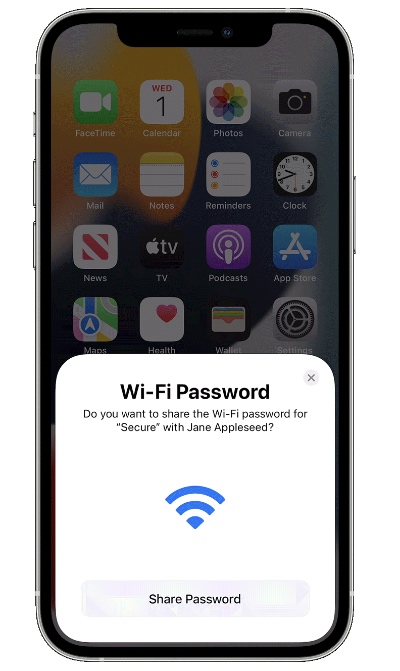 Ever had a friend come over to your place and ask for your Wi-Fi password in front of others?
Unfortunately, not everyone is comfortable sharing their password publicly, and Apple developed a way to safeguard your privacy as a result.
They introduced a "Share your Wi-Fi" feature that lets your contacts join your network by sharing between iPhones- without ever having to say the password aloud!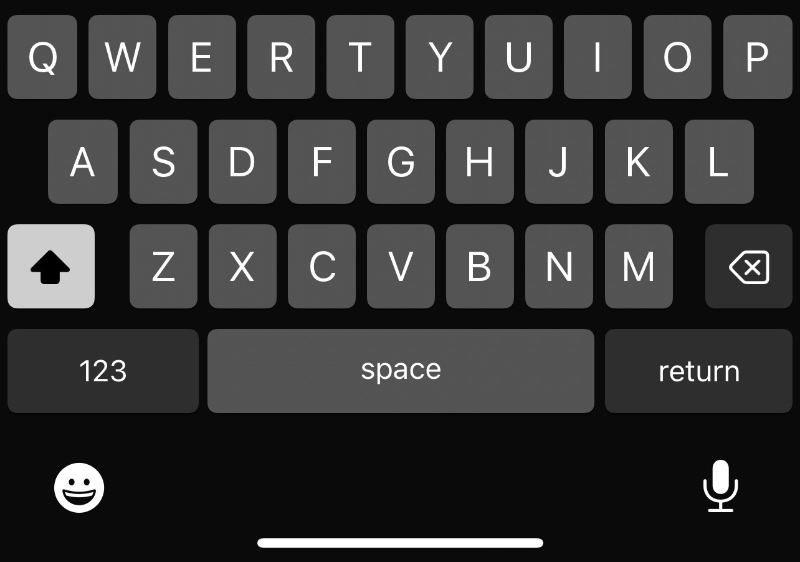 There's actually a touchpad available on your keyboard- it's just that most people don't know how to access it!
The latest iOS version requires you to press down on any key till the keyboard goes blank.
Then, when moving your finger around, the cursor will begin to move as well. Alternatively, you can hold on to the space bar to use the hidden touchpad.
4. Personalized Calls, Photos, And Ringtones
Now, you can know who's calling you simply by setting up their picture and having separate and unique ringtones.
This will not only show the caller's picture when they call, but will also apply a personalized touch so that you can easily recognize who is calling.
All you have to do is go to the Contacts app and tap on the person's name whose ringtone you wish to modify.
Then, go to the Edit option and change the ringtone per your requirements. This feature allows you to set a unique identity to a person whose call can then be easily recognized without even looking at the screen!
5. Flash Text Light 
This feature is peculiar to iPhones, and allows them to stand out in the dark. iPhone will flash its camera flash every time you receive a phone call or a message.
All you have to do is open Settings, go to General Settings > Accessibility > Select the hearing option.
This option will allow you to choose LED Flash for alerts. Make sure to move the slider to the On or green option!
6. Invert Colors
Apple works hard to make the life of its users easier, which is why it is constantly upgrading itself and enhancing its features!
However, we're all well aware of the harmful effects of increased screen time on our health and body, especially our eyes. 
To help their customers, Apple has developed an Invert Colors feature that makes it easier for users to sustain long hours on their phones without harming their eyes. 
To turn it on, go to Settings, followed by Accessibility.
There, you will find the Display & Text Size, under which you will then see the Invert Colors option with two settings. One is the Smart Invert, and the other is the Classic Invert.
7. Alternate Face ID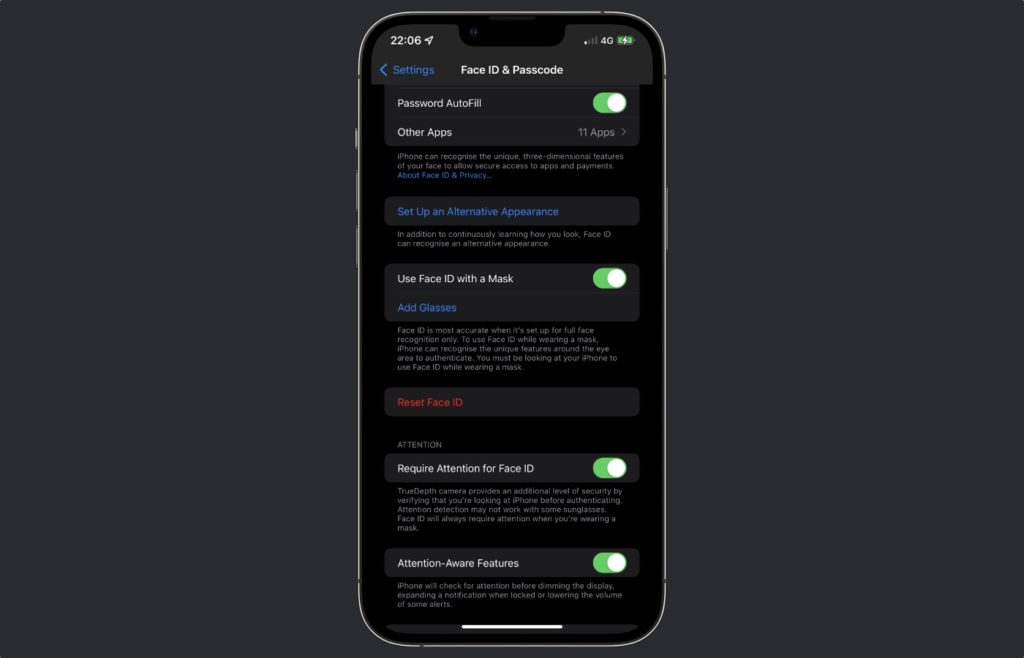 Alternate Face ID was a feature made available with iOS 12. This feature allows you to set up an option for your phone to recognize an alternative appearance. 
You may have noticed how it sometimes becomes almost impossible to unlock your phone.
This can be due to various reasons, including any headwear or accessories you've decided to wear for the day.
To prevent this situation and continue to be able to unlock your phone smoothly, it's possible now to add an alternate Face ID to your iPhone- thus allowing your device to recognize you even if you don't look quite the same!
8. Smart Background
Often, we use background images that make it difficult to see the text.
To fix this issue, Apple has introduced an automatic feature that modifies the image's contrast to enable the user to view the text on the lock screen.
This feature allows people to read the text properly without having to change their chosen background image!
Which one of these amazing iPhone features did you like the most?
Want to learn about more iPhone features? Here are 30+ hidden iPhone features that you should know about.