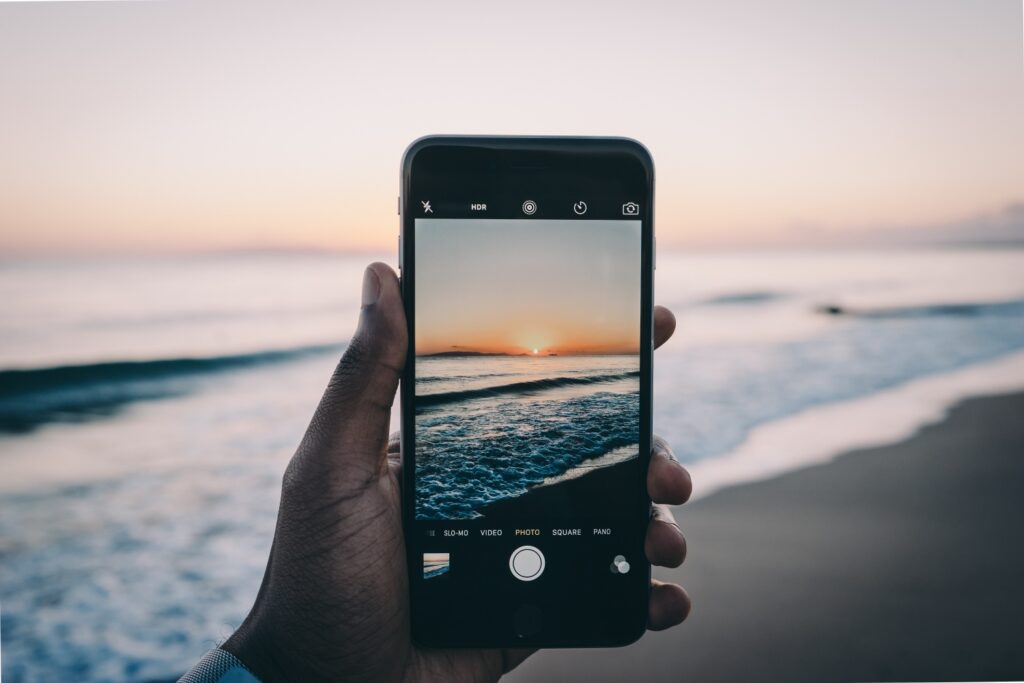 Do you have a ton of amazing photos on your iPhone that you've taken but don't know what to do with them? Have you thought about creating a professional portfolio but don't know where to start?
In this blog post, we will show you how to turn your iPhone photos into a beautiful and professional portfolio! We will walk you through the steps necessary to create an online portfolio showcasing your work in the best possible light.
Creating a portfolio
Creating a professional portfolio website doesn't have to be difficult or expensive. With a little time and effort, you can create a stunning online portfolio that will help you showcase your work and attract new clients. Portfolios are important for photographers, designers, artists, and other creative professionals. They are a great way to show off your skills and attract new work.
There are a number of ways to create a portfolio. The easiest way is to use a website builder that provides you with different templates or ideas to create your own. If you're not sure where to start, we've put together a list of tips to create a portfolio.
Remember that when you're building your portfolio, it's critical to go with a design that complements your own brand and style. You want potential clients and employers to have the highest possible impression of your work, so make sure to pick photographs that showcase your abilities and range.
Choose your best pictures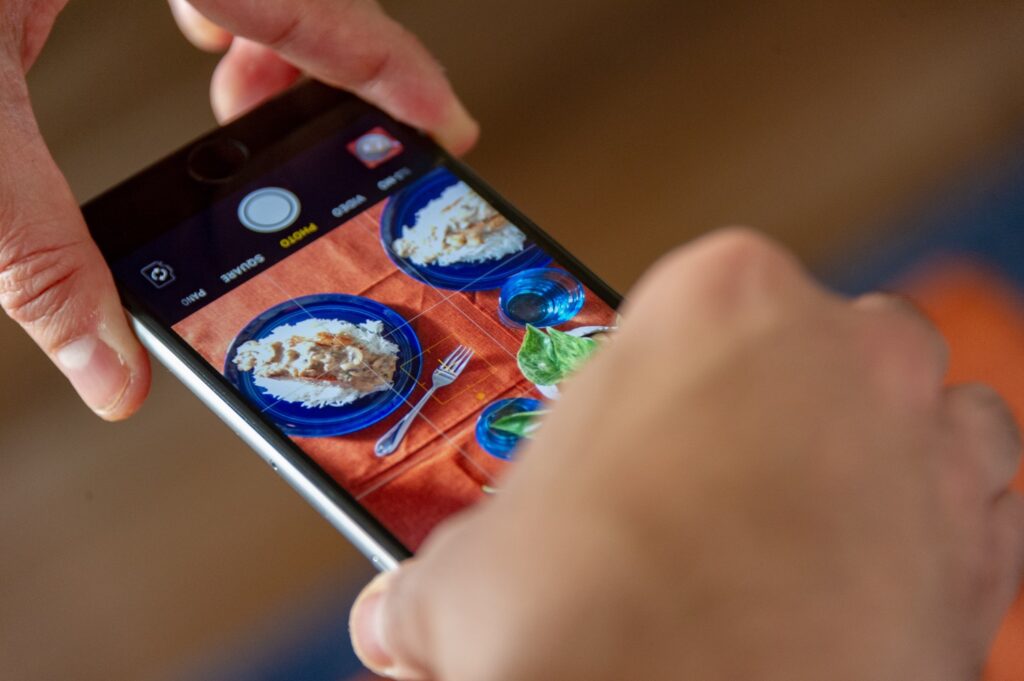 When choosing which pictures to include in your portfolio, be selective. Only choose your absolute best work. This is not the time to be modest – you want to wow potential clients with your skills. You can ask your family and friends for their opinion on which pictures they think are your best.
Be your own curator
When you're putting together your portfolio, think about who you are as an artist and what you want to communicate with your work. Are you a landscape photographer? A food photographer? A wedding photographer? Choose the pictures that reflect the type of photography you want to be known for.
Edit your photos
Once you've selected the pictures you want to include in your portfolio, it's time to edit them. There are plenty of ways for editing photos on iPhone that includes both stock Photos app and third-party apps. This is where you can really show off your creative vision and style. There are many different ways to edit photos, so experiment until you find a style that reflects your brand. If you're not sure how to edit photos, there are plenty of online tutorials or even apps that can help you get started.
Some editors to explore are Lightroom, Photoshop, and VSCO. All of these apps are available on both iPhone and iPad. These editors will allow you to make small tweaks that can have a big impact on the overall look of your photograph. For example, you can adjust the lighting, colors, and composition of your photos to create a specific mood or style.
Create a cohesive portfolio
Once you've edited your pictures, it's time to put them all together in one place. An online portfolio is the best way to showcase your work and make it easy for potential clients to view your work. There are many different ways to create an online portfolio.
You can use a website builder like Editor x to create a responsive portfolio website, or you can create a portfolio on your own website.
If you're using a website builder, you'll need to choose a template that fits your needs and then upload your photos. Once you've uploaded your photos, you can add text to describe each photo and even link to where the photo was taken.
Find a website builder that suits your needs
When choosing a website builder, there are a few things you'll want to keep in mind. First, consider what kind of features you need. Do you want to be able to sell your photos online? If so, you'll need a website builder that includes eCommerce functionality.
Second, think about how much control you want over the design of your website. If you're not a web designer, you'll probably want to choose a website builder with premade templates that are easy to customize.
Once your photos are uploaded, be sure to add captions to them. This is important because it will help potential clients understand what they're looking at and why it's relevant to them. Captions also help Search engines index your site so that people searching for keywords related to your work can find you easily.
Create a contact page
The last thing you'll want to do is create a contact page so that potential clients can get in touch with you. Include your email address, phone number, and social media links. You can also include a brief bio and headshot.
The final step is to share your portfolio with the world! You can do this by sharing the link on social media, emailing it to friends and family, or even submitting it to photography competitions. The more people who see your work, the more likely you are to get new clients.
Conclusion
Creating a professional portfolio with your iPhone photos is a great way to showcase your work and attract new clients. By following these tips, you can create a portfolio that reflects your style and helps you stand out from the crowd.