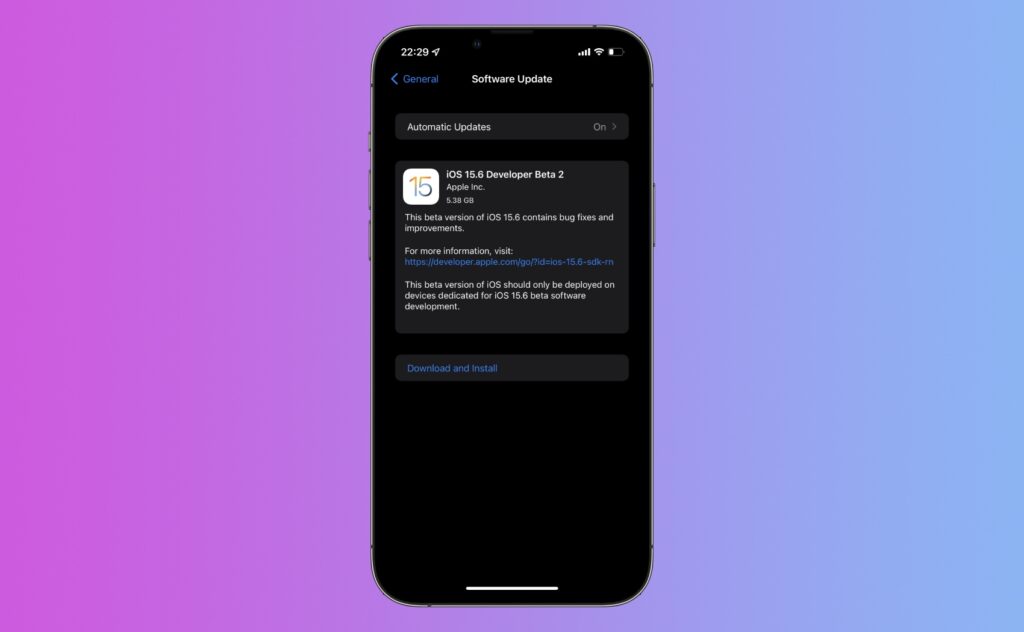 Nearly two weeks after releasing the first beta of iOS 15.6 Apple has released iOS 15.6 beta 2 and it is now available for download.
If you are running iOS 15.6 beta 2 on your devices, then head over to the software update section of your iPhone or iPad in order to download the update. The build number for this release is 19G5037d.
iOS 15.6 beta comes just a week ahead of the iOS 16 beta debut. The developer build of iOS 16 will be released on June 6 followed by iOS 16 Public Beta.
iOS 15.6 and iPadOS 15.6 beta 2 aren't the only betas that Apple has released today. macOS 12.5 beta 2 as well as tvOS 15.6 beta 2 are also out. Those running watchOS 8.7 beta on their Apple Watch can also download beta 2 of watchOS 8.7 on their device.
Apple has not announced any major changes that will be introduced in iOS 15.6. In fact the update is expected to be of a minor nature with major changes reserved for the upcoming release of iOS 16 beta at WWDC 2022.