If you have mistakenly added an Apple Watch workout while exploring its features or perhaps you accidentally tapped on the wrong type of workout and it got recorded in your daily workout routine. Worry not, you can easily delete a workout from Apple Watch within a minute.
Apple Watch doesn't include a delete option for the workout, however, there are two ways to delete a workout using your paired iPhone.  
Let's find out in detail.
Delete a Workout from the Fitness App
When you wear an Apple Watch, it tracks all your movements, including running, walking, workouts, sleep time, etc. You can then access a comprehensive report of every fitness activity that was performed on your watch on your iPhone.
In Fitness App, you can see your progress with exercise goals, activity rings, stand goals, calories burned, and most importantly, your workouts.
So, if an inaccurate workout has been added to Fitness, go to the official app on your iPhone and delete Apple Watch workout. Here's how:
Step 1. Open Fitness app and go to Workouts, from there tap on Show More.
Step 2. Swipe left on the workout you want to delete.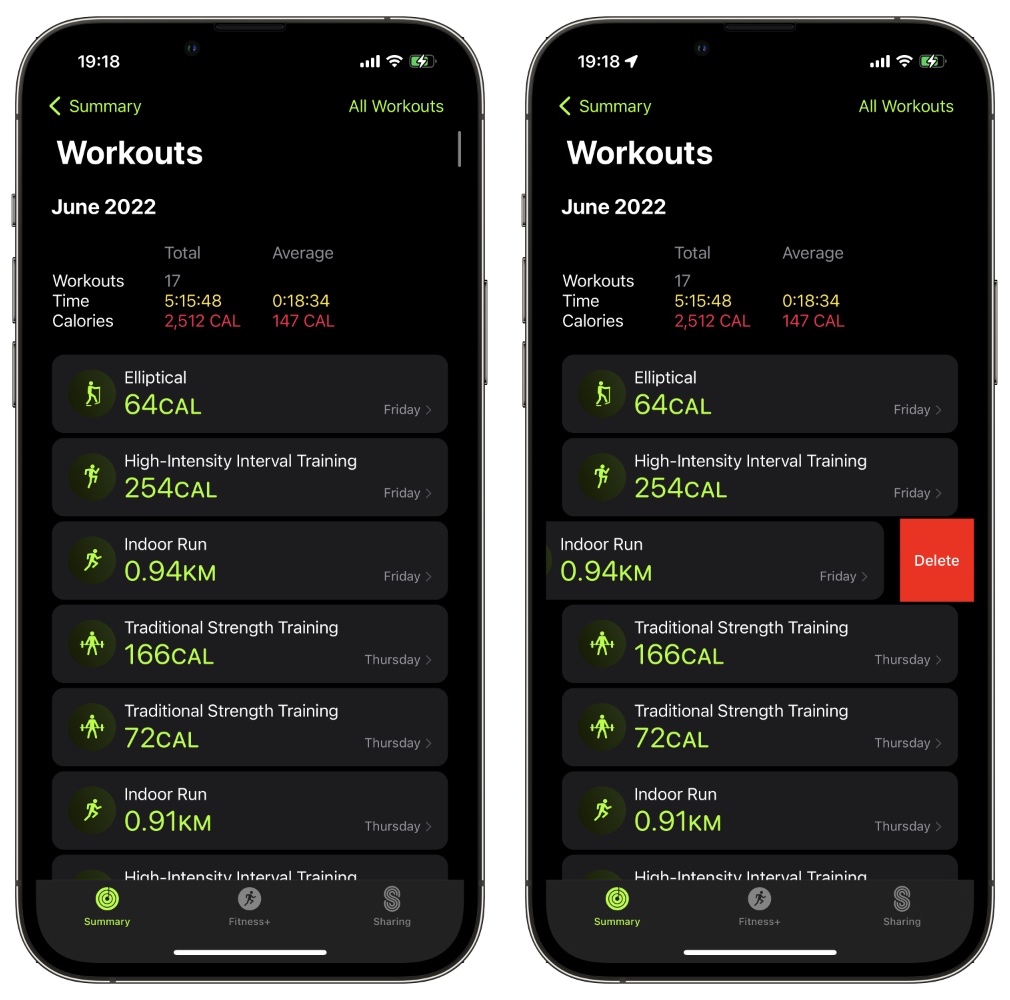 Step 3. Tap Delete.
Step 4. Choose either of the following options:
Delete Workout & Data – Removes workout and related data (activity ring progress, heart rate during a workout, etc.)
Delete Workout only – Only deletes the workout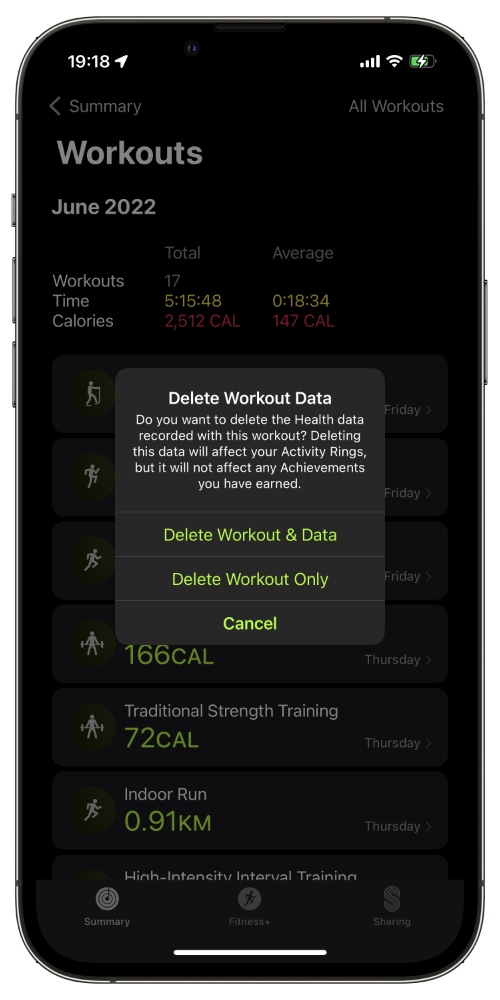 Point to ponder: The record includes all workouts, whether documented by your watch, iPhone, or any third-party app. It's not difficult to tell the difference between each as the icon appears next to it.
For example, a blue watch icon implies workouts recorded in the built-in Workout app.
Delete Workout vs. Delete Workout & Data
As mentioned earlier, you will be asked to select between two options while deleting a workout. Luckily, the settings are quite handy that allows you to categorize an accidentally logged activity from workouts. Let's explain how.
Suppose you have walked extra miles for some reason, and Apple Watch detected the walking steps as a workout automatically.
Now, when you go to Delete Workout only, the 'steps' will be deleted from the workout list, however, it contributes to the Activity rings. 
It is super easy to delete a workout and on top of that, you are provided with options to delete just the workout or complete data. Pretty convenient, no?
Let us know some of your favorite and least favorite features in the comment section below.
More Apple Watch tips