How to
How To Find Your Apple Watch By Pinging It From iPhone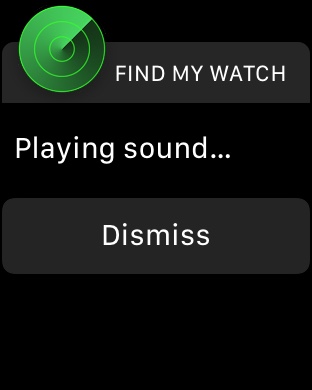 Whenever you can't find your iPhone you can use the ping feature on your Apple Watch to ring a tone on it. Once you tap on the ping button from the watchOS Control Center, iPhone starts ringing letting you find the device instantly. Not many users know that you can also ping an Apple Watch in case you lose it right from the iPhone. When you do so, a pinging sound is played on the Watch that lets you find the device easily.
Pinging Apple Watch from iPhone can be very useful in case you have placed your Watch somewhere and cannot remember where. It can also be useful where your Apple Watch has lost, presumably fallen under the couch etc.
Read on to learn how to play sound on Apple Watch from iPhone and find it easily.
Play Pinging Sound On Watch From iPhone
Step 1. For this to work your Apple Watch needs to be connected to the Internet through WiFi. Once you have made sure of that continue with the steps below.
Step 2. On your iPhone launch the 'Find iPhone' app and sign into your iCloud account.
Step 3. Now from the list of your Apple devices tap on the Apple Watch you want to play sound on.
Step 4. The Watch should appear on a map along with other Apple devices owned by you. Tap on the Watch icon.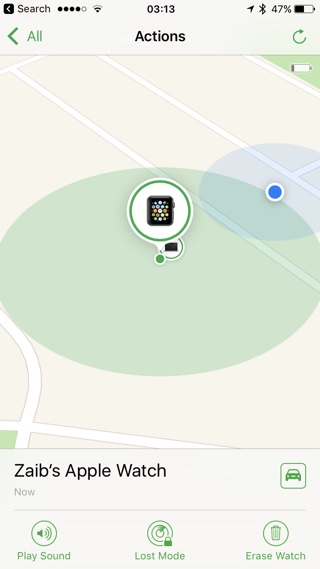 Step 5. Finally from the menu tap on the 'Play Sound' button.
This should start playing a pinging sound on your Apple Watch, which would help you in finding where it is. Once you find the device simply tap on the 'Dismiss' button in order to make the pinging sound stop.
So next time you misplace your Apple Watch just use your iPhone to ping it. Let us know what you think about this tip in the comments section below.