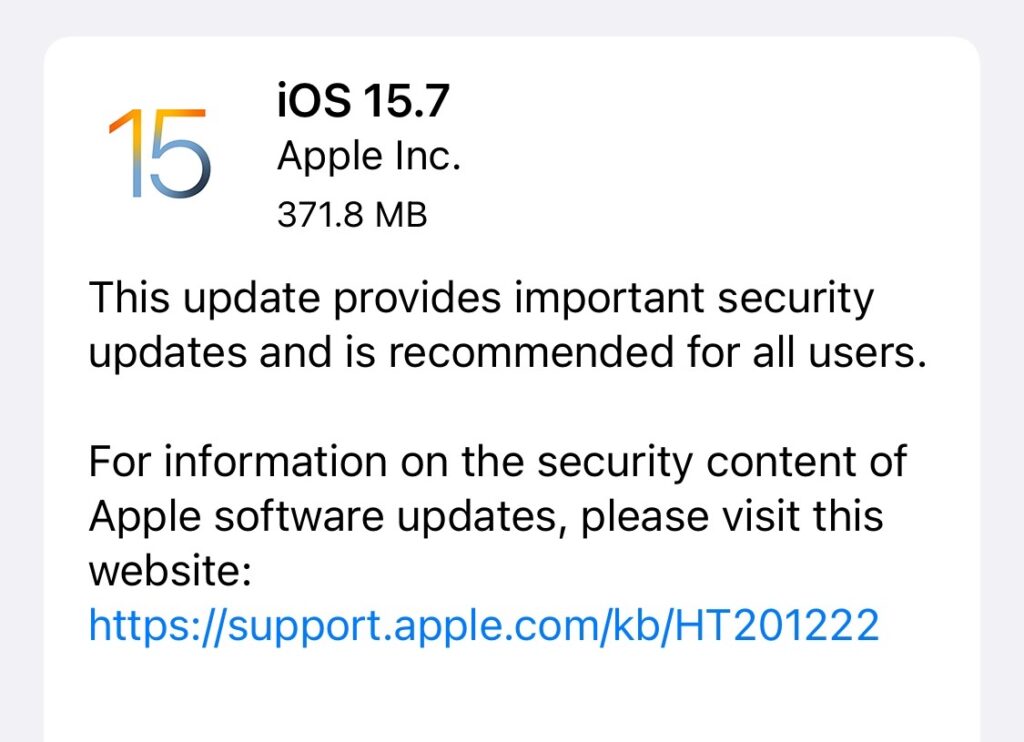 Apple has released iOS 15.7 update for all models of iPhone. iPadOS 15.7 has also been made available today and can now be downloaded on compatible iPads.
iOS 15.7 is an important release that brings security fixes. Apple says this particular update is recommended for all users. So no matter if you are on iPhone, iPad or iPod touch it is recommended that you immediately install iOS 15.7 on your device.
iOS 15.7 has been released over-the-air. On devices that are compatible with the newly released iOS 16.0 users have option to choose between installing iOS 16 and iOS 15.7.
In addition to installing iOS 15.7 over-the-air from the Software Update section of your device, you can also download iOS 15.7 IPSW and iPadOS 15.7 using the official Apple server links shared below.
After downloading the IPSW file you can then use Finder or iTunes in order to install it as an update or restore your device for a fresh install.
Update: Apple has released iOS 15.7.1 and iPadOS 15.7.1 You can download iOS 15.7.1 IPSW here. If you are looking to downgrade iOS 16 to iOS 15 then use this guide.
Download iOS 15.7 IPSW for iPhone
Download iPadOS 15.7 IPSW for iPad